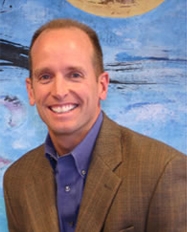 Biography
As a Managing Director, Paul Flanagan leverages his operation experience to aid entrepreneurs in creating successful enterprises. Paul joined Sigma Partners as an Executive in Residence (EIR) in 2006, advising portfolio companies on business strategy and acting as an interim CEO in two of Sigma's companies. In 2009 Paul became a Managing Director, pursuing new investment opportunities. Fitting with Sigma's philosophy on experience, Paul has spent his career in operating roles building successful companies. During the past 20 years, he has raised over a billion dollars of financing and has taken two companies from start-ups to public companies with capitalizations over $1 billion.
Background

Prior to joining Sigma Partners, Paul was Executive Vice President and Chief Financial Officer with VistaPrint Ltd., an online graphic design and print company serving the small business market. During Paul's time at VistaPrint, annual revenues increased from $40M to over $180M. Paul also led the company through its initial public offering, which raised $138 million and resulted in a market capitalization of $1.2 billion. Before VistaPrint, Paul served as president and CEO of StorageNetworks, a publicly-traded data-storage software and services company. Paul also served as executive vice president and COO as well as CFO of StorageNetworks. While at the company, he was instrumental in growing it from a start up to revenues of $124 million in three years, plus building the company to over 700 employees in 16 different cities. Paul was responsible for raising $700M in financing, and led the company through an initial public offering and subsequent follow on offering achieving a multi-billion dollar market capitalization. Prior to joining StorageNetworks, Paul was vice president of finance and acting vice president of manufacturing for Lasertron, Inc., a manufacturer of fiber optic components for the telecommunication industry. Lasertron was a division of publicly traded Oak Industries, which was eventually purchased by Corning Incorporated. Paul began his career with Ernst & Young LLP and was a senior manager in the Entrepreneurial Services, Audit Services, and Mergers and Acquisitions areas.
Education
Paul graduated with a B.S. in Accounting from Bentley College.
http://www.linkedin.com/pub/paul-flanagan/3/53b/781
https://twitter.com/pcflanagan